New Tennis Bracelet
The Sporty Bracelet
New Tennis
US Open 1987,
The world-ranked tennis star Chris Evert discovers her diamond bracelet is missing in the middle of a rally. Evert insists on a time-out while a search recovers the valuable piece, located on the center court with an open lock. 
As the history follows, there was a lot of focus on this event, not to mention the one-row diamond bracelet with round shaped diamonds that had a striking resemblance to tennis balls. No wonder the press immediately started to refer to it as the tennis bracelet. 
The fact that Evert for many years prior to this had replaced her towel wrist-band with a diamond bracelet while playing tennis may also have contributed to the very characteristic name. 
However it is indisputable that the tennis bracelet forever will be associated with Chris Evert.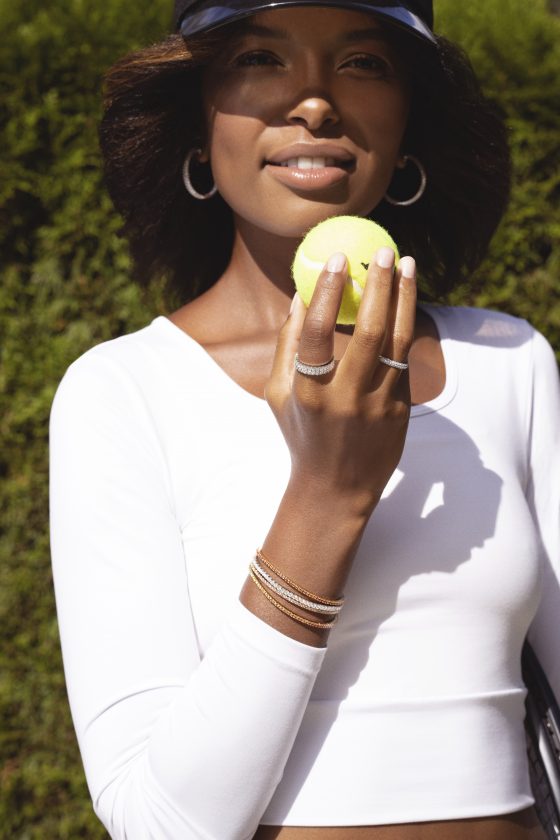 WHY NEW TENNIS?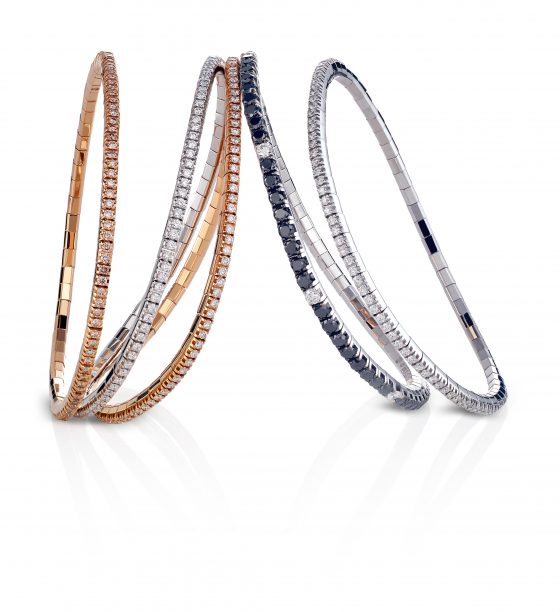 New Tennis is an elastic no-lock tennis- and revierbracelet, with a new stretch technology that's extremely durable. The bracelet is very comfortable to wear, fitting anatomical around the wrist. The stretch technology makes it easy to put on and off, not to mention the extremely hard alloy that makes sure the bracelet stays beautiful and shiny over time. 
This is the perfect gift for all occasions. 
New Tennis is available in 18kt white, yellow and rose gold with diamonds and gemstones in a variety of shapes and sizes.