About
Our
craft
At Juvelér Langaard we feel privileged to be able to help our customers express themselves through beautiful and unique jewellery. It is humbling to contribute to life's big and small occasions. Since the beginning in 1983, we have been located at Stortingsgaten 22, with Theatercaféen and Nationaltheatret as our closest neighbors. Today, two generations of the Langaard family travel the world in search of the most beautiful stones. Based on these carefully selected diamonds and other gemstones, we create fine jewellery in 18 karat gold or platinum, often in the form of one of a kind, unique pieces.
We always offer a large selection of jewellery in our store. Also, we are happy to create engagement rings, signet rings, cufflinks or other pieces just the way you want them in our workshop, and we will search for specific gemstones upon request. Our goldsmiths have extensive expertise in repairing jewellery, also of old pieces.
In addition to our own, handmade jewellery, we are proud to exclusively offer a selection from Pomellato, Roberto Coin and Shamballa. Welcome!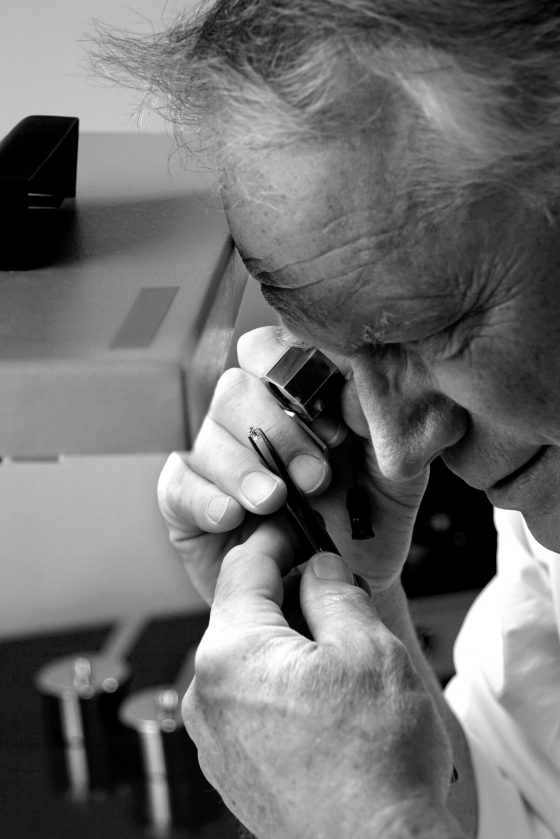 Finest
CRAFTSMANSHIP
A story of art, science and a father and son's shared passion for perfect precision.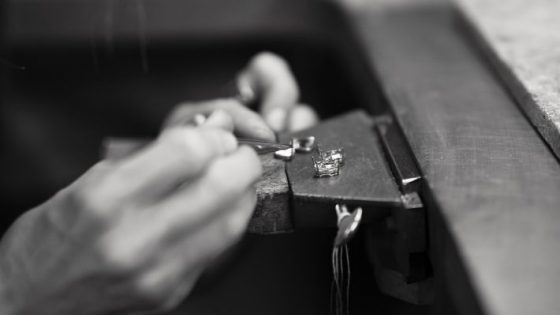 Our serviceS
MAINTENANCE AND REPAIR
Jewellery with diamonds and other gemstones should be taken to a jeweler from time to time. The jeweler will check that the stones are still secure in their prong settings. You are always welcome to stop by our store to have your jewellery cleaned and checked free of charge. If there is a need for repairs, you will first get a non-binding price quote.
CUSTOMIZATION AND RE-DESIGN
Juvelér Langaard is happy to help you realize your own thoughts and jewellery ideas, so that you too can enjoy glittering diamonds, colorful gemstones and enchanting pearls, the beauty and versatility of a piece, that you have helped develop. We take individual care of special requests by employing master goldsmiths – combining their work with the best from the world of gemstones and pearls. Our jewellery is either both designed and manufactured by our own in-house design team or by carefully selected international partners.
Should you have inherited jewellery or if you want to give some creations a new and updated look, we will be happy to assist you. As such, we do not buy old gold – we rebuild a piece of jewellery so that we may ensure the quality of the gold. However, we can deduct the price of an old gold piece in the price of the new creation.
If you have received gifts or inherited jewelry that you want to change or change to something new, we will be happy to help you with this. There is often a great deal of affection value in something you have inherited, but in many cases the jewelry needs repair.
ENGRAVING AND FAMILY CREST
In Norway, anyone who may so desire can carry a family crest, even though it may not be part of a family's tradition. As long as you adhere to the heraldic traditions, you may design your own crest. Today, the uses of a family crest are very diverse: Family crests are engraved on cufflinks, letter seals, bracelet charms and signet rings. The choices are almost unlimited, but very personal to each and every owner, following each generation in a family.
Signet ring
It's important that the quality of executed engraving details show the crest as it is supposed to look. It is with this purpose in mind that the signet ring was originally developed. Mainly, both women and men would carry the rings on their smallest fingers (the pinkie). The engraving is done on the metal itself or on a suitable gem stone such as lapis lazuli, jasper chalcedony or agate chalcedony (the intaglio technique). With the cameo technique, the family crest stands out in a different color (contrast) in the different layers of the surface of the stone. Another less costly goldsmith solution is shallow engraving. This is still deemed correct in the heraldic tradition, but takes less time because the engraving is not as deep. But this also has the consequence that it cannot be used as a seal.
How may we assist you?
Juvelér Langaard has extensive experience in developing family crests and the manufacturing of classical jewellery pieces to go with them. Our heraldic expertise will be of assistance to you, should you want to develop your first family crest or if you would like to update you existing. Since we employ some of the best goldsmiths in Europe and since we only work with top-quality gemstones and metals, we can guarantee the best results.
Occasions for a family crest
In addition to the versatile use of a family crest, the occasions for gifting a person with a family crest are many. As a gift, a family crest is perfect for events such as christenings, weddings, birthdays and promotions. Today, family crests hold significance for people, because it reminds them of their origins. A family crest is something to be proud of, and hopefully you will be inspired by the tradition to develop your very own some day.